On-line Publicity Service

Need help with contacting media?

Join Fran's Membership Club.

For only $125 a year, your bio will be sent to the media, especially radio hosts. The fee includes a subscription to Book Promotion Newsletter, an ezine for authors of all genres, published every other Wednesday since March 2003.

Contact Fran at franalive@optonline.net for more information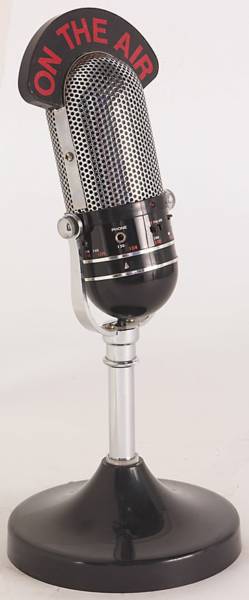 "Your newsletter is really terrific. You can quote me too!"

Scott Lorenz, President, Westwind Communications

Subscription Fee

for BOOK PROMOTION NEWSLETTER

The annual subscription fee is ONLY $9.99  for 26 information-packed issues!

By joining the Membership Club for $125, you are entitled to a year's subscription to the newsletter and participation in Fran's on-line publicity service in which she pitches her clients to the media. This has resulted in placements on  hundreds of radio shows and in such major newspapers as the Chicago Tribune and Oklahoman.

U.S. residents may send a check payable to Francine Silverman to Francine Silverman, P.O. Box 1333, Riverdale, NY 10471 or, for those with an account, make payment through PayPal to franalive@optonline.net . Residents outside the United States may send US$9.99 in cash to the above post office box or make payment through PayPal.

Sign Up Now!!!

Advertising Rates

Thank you for your interest in advertising in Book Promotion Newsletter, e-mailed every other Wednesday morning to subscribers. Readership consists of authors of all genres, publicists, book coaches, literary agents, ghostwriters, editors, and small publishers from all over the English-speaking world.

Top (First) Ad (8 lines of text) $50/1x; $235/5x

Second (Middle) Ad (6 lines of text) $40/1x; $185/5x

Third (Bottom) Ad (4 lines of text) $20/1x; $85/5x

Contact info:

Francine Silverman

P.O. Box 1333

Riverdale, NY 10471

(347) 427-4918

e-mail Fran!

Listen to my show, Fraternizing with Fran - where interesting

people come to chat

"What a treat and an honor to be your first guest on the FRATERNZING WITH FRAN show today!!!!

It was great fun! You and Neil make a terrific team.

Thanks so much for inviting me. I loved every

minute of it!"

Betty Jo Tucker, who serves as editor/lead film critic for ReelTalk Movie Reviews, a website with over 3500 film reviews and more than 500 featured articles. She also writes movie commentary for the Colorado Senior Beacon and is the author of three film-related books: Confessions of a Movie Addict, Susan Sarandon: A True Maverick, and The Reel Deal: Writing about Movies as well as co-author of It Had To Be Us, an award-winning romantic memoir. Her radio show, "Movie Addict Headquarters," can be heard at

"Just listened to the Bill Murray interview ("the other Bill Murray" ) you do a great job , frannie....I'm very impressed!"

Michael Spivak, listener

"Thank you for having me on your show.

I must admit out of all the radio shows I have done thus far – You were most impressive.

I really enjoyed speaking with you and I hope we can chat again and keep in contact."

Jamee Natella, founder and executor producer of Blueyed Pictures