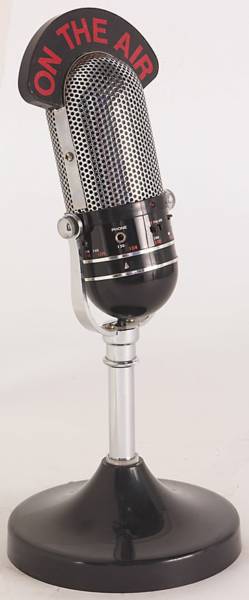 The Radio Host Show aired for more

than a year on Blog Talk Radio.

The Environment ebook (30 shows at $12) covers green lifestyles, sustainable communities, conservation, cleaner energy, natural healing and medical remedies, environmental news, non-toxic living, wildlife, activism.

The Author's Ebook (31 shows at $12) covers writing, editing, publishing, marketing, literary agents, Christian authors, author spotlights; genres include thrillers, suspense, action/adventures, novels, teen/YA, romance, poetry, science, historical, baseball, screenplays, songwriting.

Please listen to my four-minute audiette at:

ase listen to my four-minute audiette at:

Special Links

The Promise of Tomorrow, with host Colonel Mason

KMNY 1360 am, Dallas/Fort Worth, TX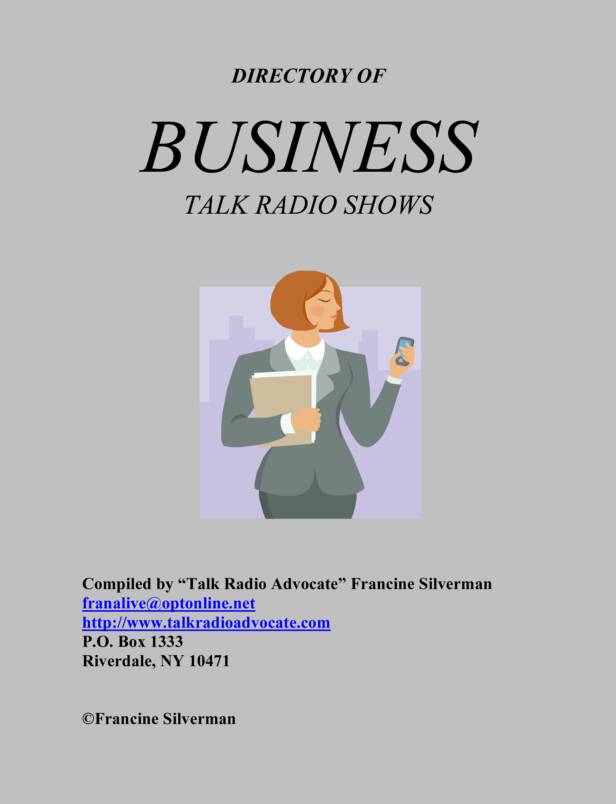 The Men and Women ebook

has 50 shows for $12. Covers

chick lit books, female and

Christian entrepreneurs, fun for women

over 40, men's comedy, girl's math

and science, women empowerment,

life makeovers, interesting women,

women's health, parenting,

women's ministries and spirituality,

women in business, medicine,

politics, and gay, lesbian and transgender issues. To view a sample.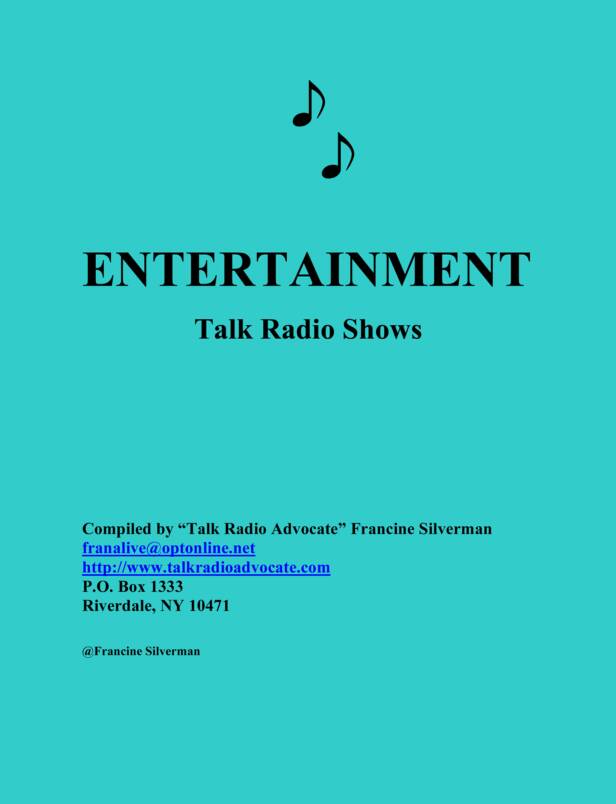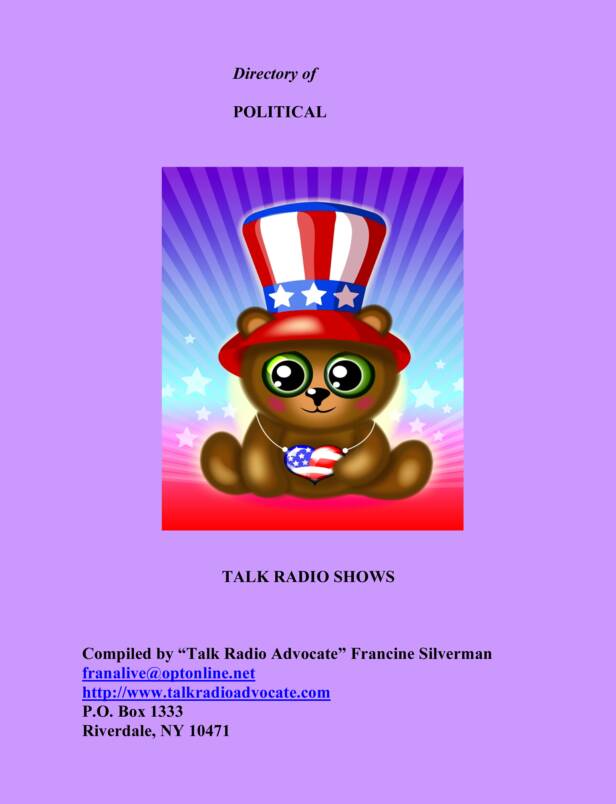 The Sports ebook has 55 shows

and is $12. Covers wrestling, biking,

gaming, fantasy sports, golf,

fitness/health, football, baseball,

and performance. To view a samle,

please click: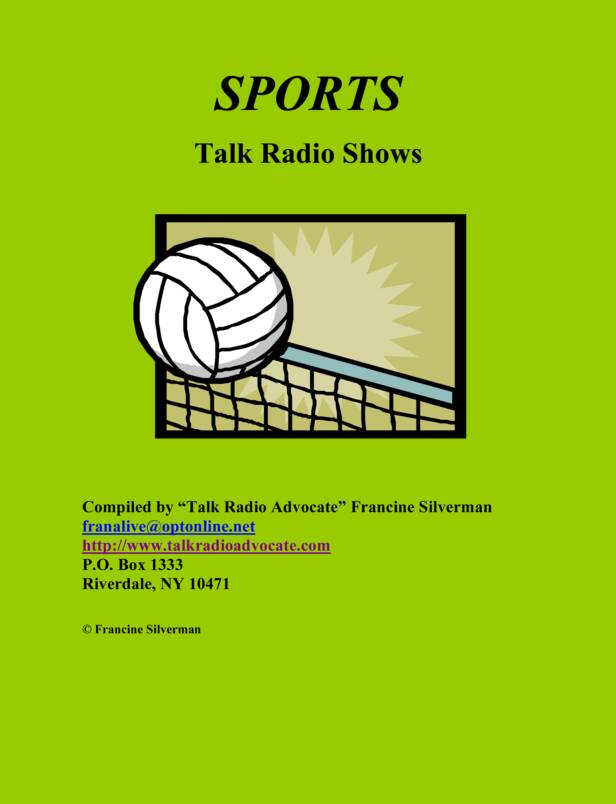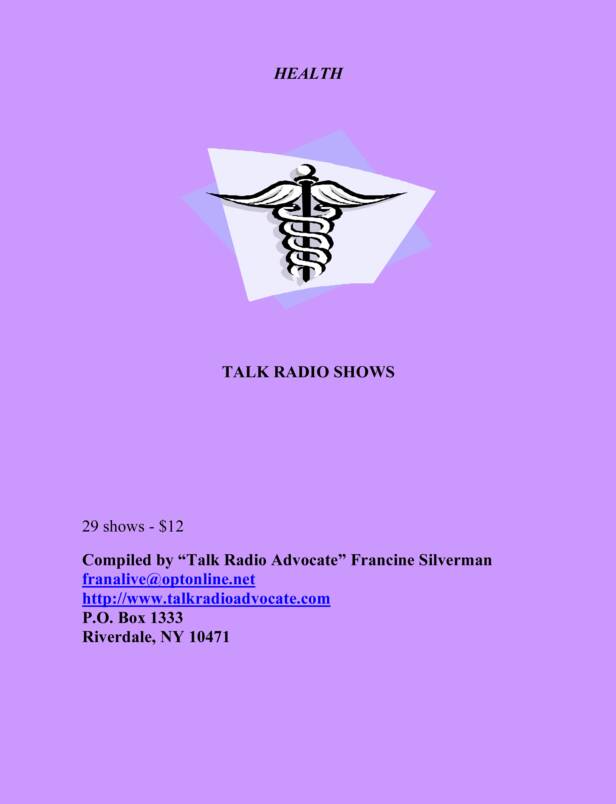 The
Food & Travel
ebook (50 shows for $12) covers grilling and barbequing, wines and spirits, tea, chefs and recipes and raw food, parties, kosher cooking, special event planning; all kinds of travel: budget, frequent, upscale, good deals, cruises, scuba diving, medical and health tourism and volunteerism in global humanitarianism.  To view a sample, please click:
http://www.smashwords.com/books/view/9898
   HALF PRICE DISCOUNT ON       ALL EBOOKS FOR AUTHORS      ROOST MEMBERS!!!!!!!